HSS Security Solutions is a Gallatin TN security company that offers a variety of services to its customers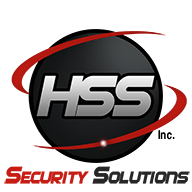 If you're in need of reliable security services, look no further than HSS Security Solutions. Their team of experts provide comprehensive protection to homes and businesses of all kinds with a range of services designed to supplement existing security systems or stand alone as an effective solution. From surveillance cameras that act as a visual deterrent to alarm systems that generate audible alarms when triggered by intrusions, HSS Security Solutions a Gallatin TN Security Company has the hardware and software needed to safeguard your property no matter its size or layout. Additional services like home automation installations allow customers to control any aspect of their home from an app on their phone or tablet, giving them complete control over who has access inside and out. Of course, 24-hour monitoring provides peace of mind so you can rest easier knowing your investments are safe no matter what time of day it is. Whether you're looking for basic perimeter protection or a full suite of integrated solutions, HSS Security Solutions is the ideal choice for reliable security performance backed by industry experience and expertise. So whatever your security needs may be, trust HSS Security Solutions to help keep your family and possessions safe.
These services include alarm systems, fire extinguishers, cameras, access control, and gate operators
For businesses, security and safety is an absolute must. Unfortunately, the world we live in isn't always safe, so it is important that companies take proactive measures to protect their staff and customers. This can be done through a multitude of services, including alarm systems, fire extinguishers, cameras, access control, and gate operators. Alarm systems alert personnel and local law enforcement when suspicious activity is detected at a business location. Fire extinguishers are incredibly useful should any kind of fire occur in the building. Cameras are useful for both recording activities within a business as well as deterring potential threats from the outside. Access control grants different levels of entry to different areas of a property according to protocol and personnel authorization levels. Lastly, gate operators are automated systems that enable businesses to limit and organize vehicle traffic on their grounds in order to ensure maximum security.

Overall, these a Gallatin TN Security Company services are essential for making sure that companies have peace-of-mind about safety and security on their premises. They can also help reduce liability concerns related to unauthorized access or other issues related to safety protocols being breached or ignored. Ultimately, it pays to invest in the right security solutions for any business endeavor. These solutions may cost extra up front—but they offer priceless benefits in terms of protecting the health, wellbeing and peace-of-mind of all involved [company personnel – customers/visitors]. Thus – taking advantage of these services can make all the difference when it comes to securing your valuable assets valued greatest: your people!
HSS Security Solutions also offers IT support and network cabling services
A reliable security system is vital for an organization, but secure IT systems and network cabling are essential. HSS Security Solutions understands this, which is why they offer a full range of IT support services in addition to their advanced security products. Their knowledgeable technicians are experienced in identifying potential risks across all IT infrastructure and networks. They can provide insightful assessments and custom-designed solutions, from enterprise strategies to small business requirements. HSS also offers comprehensive cabling services developed over years of experience. With careful evaluation and planning, the team accurately designs pathways and cables so that networks operate flawlessly while minimizing complexity inside walls and ceilings.

Combining optimal hardware with vibrant designs, HSS consistently brings clients secure, performance-oriented networks that perform far beyond expectations. No matter what unique needs an organization may have, customers can trust HSS Security Solutions, a Gallatin TN Security Company, for the complete package — comprehensive security systems plus a robust IT infrastructure. This way, organizations can ensure total safety in all forms—protected assets, data integrity, and peace of mind. With such high-quality protection and support available at HSS Security Solutions, any company can be sure they're getting the best service on the market today.
The company is based in Lebanon but serves the surrounding areas of Alexandria, Gallatin, Carthage, Watertown, Lascassas, Lagardo, and Nashville
Located in Lebanon, TN, our company is proud to offer high quality services to our local community and all of the surrounding areas of Alexandria, Gallatin, Carthage, Lebanon, Lascassas, Lagardo, and Nashville. Our team has extensive knowledge and experience in a wide range of industries and we are dedicated to providing personalized attention. We strive to deliver top-notch customer service that goes above and beyond expectations by understanding each client's unique situation so we can give them the best help possible. From residential projects such as new home construction and renovations to commercial ventures like ground up builds or site selection elements such as zoning regulations and feasibility reviews – when it comes to helping clients achieve success in their respective industries our company is ready to deliver.

With a firm commitment to quality performance, reliable partnerships and an unparalleled understanding of the local markets – combining hands-on experience with existing resources – it's no wonder why so many people trust our team with fast and dependable service for any size project in addition to excellent customer service. Contact us today if you're interested in learning more about how our professional services can benefit your business or personal needs!
If you are interested in learning more about Gallatin TN Security Company and their services, you can reach out to them at 615-452-1400
For those interested in receiving the highest quality Gallatin TN Security Company services and products, it is best to do your research. Please don't hesitate to reach out and get all the information you need to make an informed decision. The team at 615-444-1400 believes in being straightforward about their services. So if you are considering utilizing their services for your personal, business, or organizational needs, they welcome the opportunity to discuss their advantages. They can provide a custom solution that meets your specific goals. Their expertise has helped countless companies across various industries succeed and grow; they understand how important staying connected is and realize that every project requires an individual approach. So please contact them today if you need any service; they are more than happy to help you on this journey. They look forward to hearing from you! With their passion and commitment, 615-452-1400 can deliver unparalleled solutions for any of your needs!
If you are looking for a security company that can offer you a variety of services, HSS Security Solutions is the perfect choice. They have a team of experts who are able to provide you with alarm systems, fire extinguishers, cameras, access control, gate operators, and IT support. In addition, they also offer network cabling services. You can reach out to them at 615-452-1400 for more information or to schedule an appointment.