Running a successful business in today's climate means protecting your Business Security Systems assets from an ever-growing range of threats.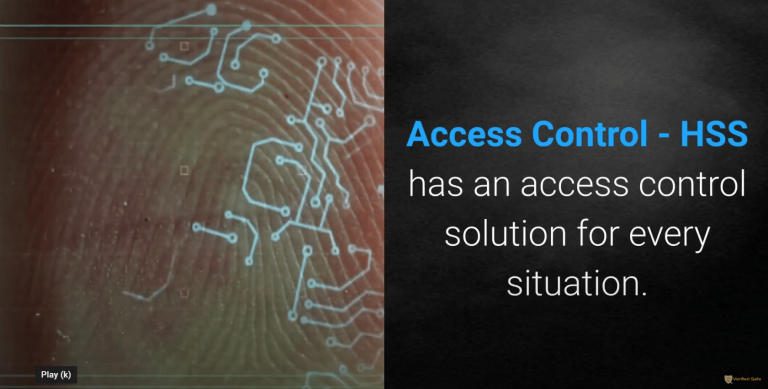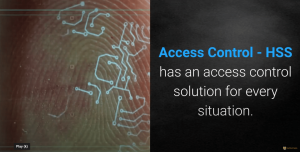 From disgruntled employees to sophisticated thieves, danger can come from many directions. That's why implementing a robust Business Security Systems commercial security system is one of the smartest investments a business owner can make. In this in-depth guide, we'll explore the offerings of HSS Security, a seasoned security company with comprehensive solutions to secure any enterprise.
About HSS Security: HSS Security is a seasoned veteran of business security. For over 25 years, they have secured offices, retail stores, warehouses, banks, and more. Their experienced team provides end-to-end services to cover your security needs fully. Backed by their website, www.hsssecurity.net, which outlines their capabilities, HSS Security delivers customized packages tailored to each client's requirements.
HSS Security's Offerings: HSS Security offers a full spectrum of security options to protect any size business in any industry. Their offerings include video surveillance, access control, perimeter intrusion detection, fire & safety systems, monitored alarm systems, and more. You choose the equipment and services that best match your priorities and budget. Just some of the leading brands they offer include:
– Video Surveillance – High-definition cameras by Hikvision, Axis, Sony, Bosch and more. Camera types include PTZ, dome, bullet, license plate recognition, thermal, and multi-sensor.
– Access Control – Keycard, keypad, biometric access control systems by Lenel, AMAG, HID, ASSA Abloy.
– Alarms – Burglary, fire, flood, low-temperature monitored alarm systems by Ademco, DSC, Honeywell, and Napco.
– Perimeter Security – Laser grid, fence detection systems, ground radar, and thermal sensors to detect intruders.
– Fire Safety – Advanced fire detection, prevention, and suppression systems meeting code.
– Fleet Tracking – GPS fleet tracking systems to monitor vehicles and assets on the move.
– Intercoms – Feature-rich systems for communication across properties.
Professional Monitoring: A key benefit HSS Security provides is 24/7 professional monitoring from UL-listed centers. Live emergency response and system management is provided under contract to give business owners peace of mind around the clock. Having qualified support ready at all hours is critical for responding quickly to tripped alarms, video incidents, access control issues, and other system events.
Customized Security Packages: Each client works directly with HSS Security's solutions experts to create customized packages meeting their needs. All aspects are tailored, including equipment selection, system capabilities, monitoring parameters, service plans, and more. Most packages get designed across three service layers:
1. Core equipment like alarm panels, keypads, contact sensors for doors/windows, motion detectors, cameras, etc. This forms the foundation.
2. Integration platform to seamlessly connect and manage all the technology. Provides centralized control.
3. Remote connectivity, mobile apps, live video streaming, and professional monitoring to complete the entire ecosystem.
By taking a layered approach, packages scale quickly as needs evolve without requiring a complete overhaul. HSS Security makes expansion, upgrades, and enhancements simple for growing businesses.
Benefits of HSS Security: Partnering with HSS Security provides many advantages beyond comprehensive protection. Some additional benefits Business Security Systems include:
– Project Management – Turnkey services handle everything from design to installation to training.
– Tech Expertise – Certified technicians ensure optimal configuration and performance.
– Company Experience – Over 25 years of securing businesses provides deep insights.
– Customer Service – Dedicated account management for your needs.
24/7 Monitoring Center – Local professional monitoring services.
– Industry Recognition – BBB accredited business and outstanding reputation.
– Legal Compliance – Ensuring systems meet insurance and regulatory policies.
– Flexible Contracts – No long-term commitments; we earn your business daily.
Choosing the Right Business Security Systems Security Partner: When researching security companies to protect your enterprise, several criteria matter: experience, expertise, capabilities, flexibility, service, and value. On all counts, HSS Security stands out as a premier choice among business owners across industries. Their unmatched selection of today's most advanced systems, tailored packages, local professional monitoring, and unmatched service demonstrate why they are leaders in commercial security.
Conclusion: For any business searching for comprehensive protection of their assets, property, profits, and people, HSS Security deserves consideration. To learn more and get a professional recommendation tailored to your operations, visit their website at www.hsssecurity.net and request a consultation. Don't leave the safety of your livelihood to chance – contact the experts at HSS Security today. 615-444-1400.
Tags:
Business Security Systems